Eau de Parfume
The sensual oriental fragrance oud plays with the extremely fine mix of spices and woods. He is refreshing with berries and the finest floral notes. All of this without getting too spicy or too flowery.
Top Note: CHAMOMILE LIME​ PINK-PEEPER​

Heart-Note: ROSE AMYRIS OIL OUD AMBER​ ROSE WOOD PATSCHOULI​

Base-Note: AMBER VANILLA​ PRECIOUS WOODS MUSK​
Regular price
$362.00 USD
Regular price
Sale price
$362.00 USD
Unit price
per
Sale
Sold out
View full details
Introducing Luxury Oud, a captivating and opulent luxury oud perfume that embodies sophistication and exclusivity. This unisex fragrance combines fruity-woody notes with a subtle spiciness. This exquisite fragrance is a symphony of rare and precious ingredients, meticulously blended to create an olfactory masterpiece that leaves a lasting impression.

The craftsmanship of this luxury oud perfume is unparalleled, with each ingredient carefully selected and meticulously blended to achieve a perfect balance between power and delicacy. The luxurious glass bottle, adorned with intricate golden accents, is a testament to the exquisite attention to detail, reflecting the timeless elegance and sophistication of the fragrance it holds.

Luxury Oud is not merely a perfume; it is an embodiment of luxury and refinement. With its captivating blend of rare ingredients and its ability to evoke a sense of majesty and allure, this fragrance is designed for those who appreciate the finer things in life and seek to leave a lasting impression wherever they go.

The sensual oriental Eau de Parfum Oud The Luxury Fragrance by Gisada plays with the extremely noble mix of spices, woods and refreshes quite by berries and finest floral notes. All this without becoming too spicy or floral. In the top note is the fresh mix of rhubarb and raspberry. The heart notes captivate with the soft and honeyed scent of oud, patchouli, and rose oil. In the depth of this women's fragrance, sandalwood & cedarwood are paired with vanilla and tonka bean to create a perfect scent picture.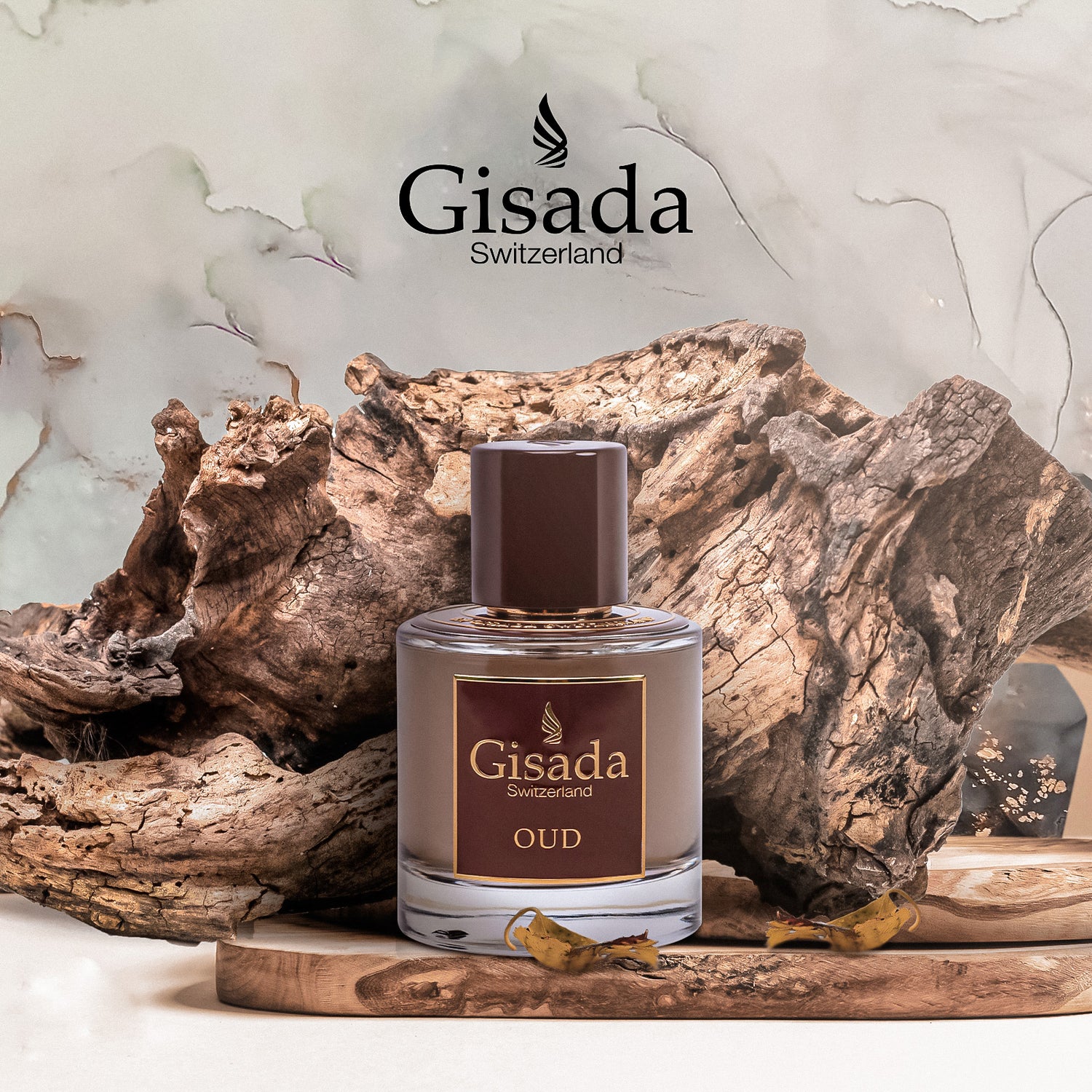 The top notes of this fragrance open with a refreshing combination of soothing chamomile, tangy lime and slightly spicy pink pepper. The gentle, floral notes of chamomile give the fragrance a relaxing and calming note, while the tangy lime imparts an invigorating freshness. The subtle hint of pink pepper adds a subtle spiciness that creates an exciting and inviting atmosphere. Together, these fragrance notes create a unique and refreshing top note that immediately appeals to the senses and creates a dynamic and lively start for the perfume.

The heart notes of this perfume present a fascinating composition of romantic rose, warm amyris oil, sensual oud, and beguiling amber. The delicate and feminine rose notes exude a floral elegance, while the amyris oil adds a warm and soothing facet with its woody character. The precious oud adds a mysterious and seductive depth to the heart notes, while the sensual amber creates an enticing and long-lasting presence. Rounding out the heart notes is the earthy patcouli, which gives the fragrance an earthy yet exotic note. Together, these fragrance notes unfold a rich and appealing heart note that underlines the character of the perfume and creates a sensual and engaging aura.

The base notes of this perfume reveal a sensual composition of beguiling amber, creamy vanilla, precious woods and soft musk. The amber exudes an attractive warmth and depth, while the creamy vanilla gives the fragrance a sweet and enticing note. The precious woods provide a graceful and harmonious structure, while the soft musk adds a seductive softness and sensuality. Together, these fragrance notes create a captivating base note that gives the perfume a long-lasting and seductive presence.
The oud perfume of the Gisada Luxury Collection enchants with its beguiling effect, caresses the senses and has an expressive, striking presence that is, however, not at all intrusive. This makes this fragrance particularly suitable for the autumn and winter seasons.